Page customization options
Learn more about HubSpot's standard modules here
There are a few customization settings available for each page you create with the Instinct templates. That means you can have multiple pages with different accent colors and look & feel. This is also great for A/B testing, in case you need to see which configuration works best for your campaign.
Where to find these settings?
First, you need to create a page with this template, then look for the options in the modules sidebar. Click this picture for a larger view: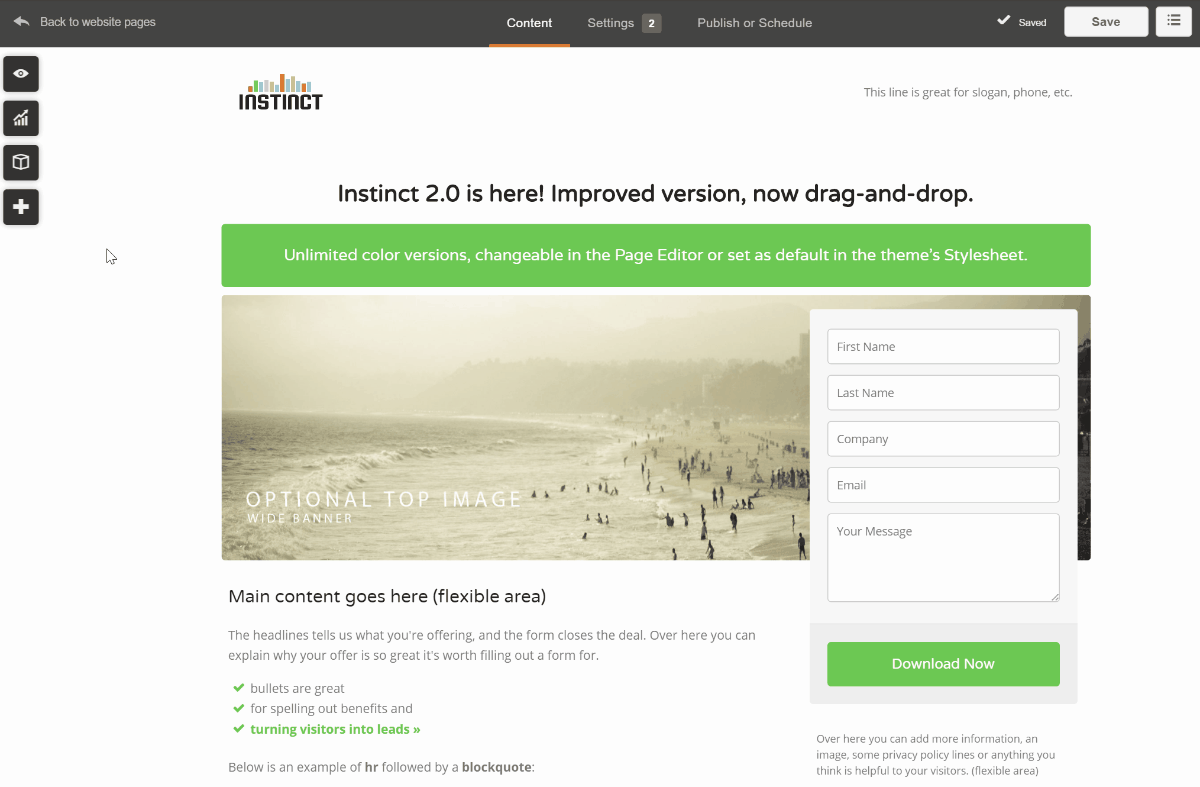 What do all those options mean?
Theme and harmonic color
Theme color is the background color of the box at the top of the page, form button, Follow Me icons, list bullets and links color. And the harmonic color is applied to text in those components. Here is a better view: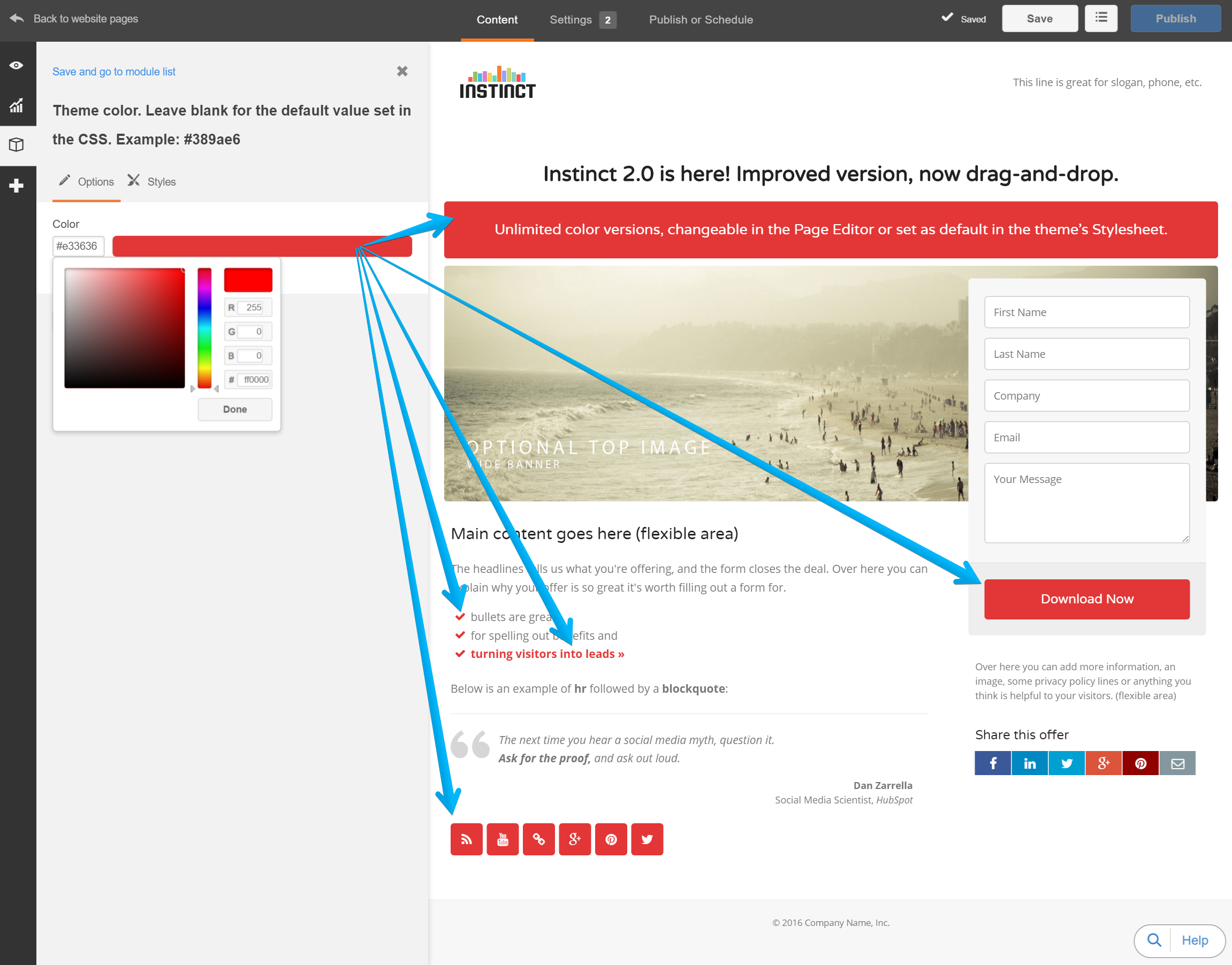 Links color
By default, they take the Theme color, but you can overwrite that here.
Form overlapping banner
Choose whether the form overlaps the top banner or goes down below in the sidebar. This is not available in the Instinct TY 1 and Instinct TY 2 templates, as they don't contain the form box.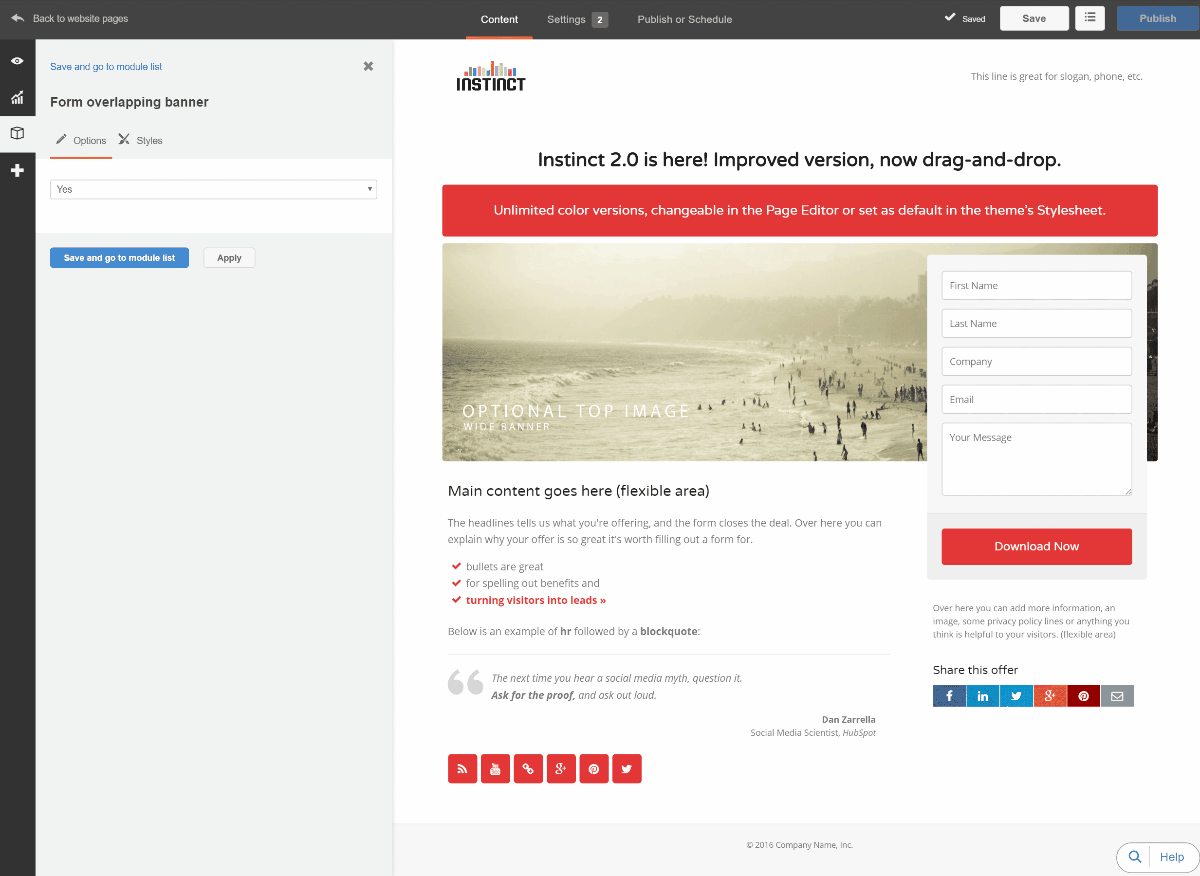 You can explore and learn more about the HubSpot tools and features in the official HubSpot Academy.